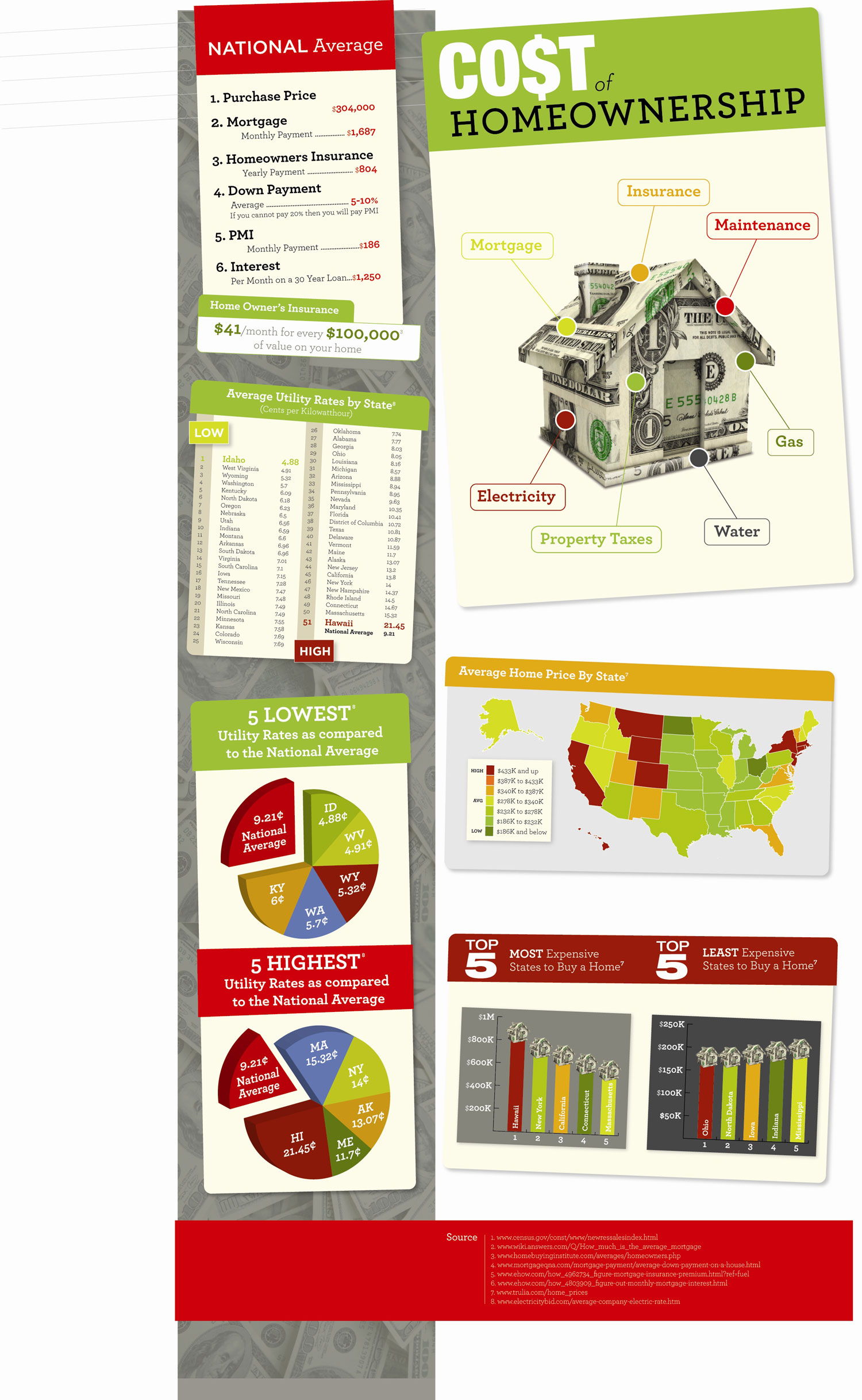 Add this Infographic to Your Website:
Simply copy the code below and paste it into the HTML of your blog, website, or Static FBML box on Facebook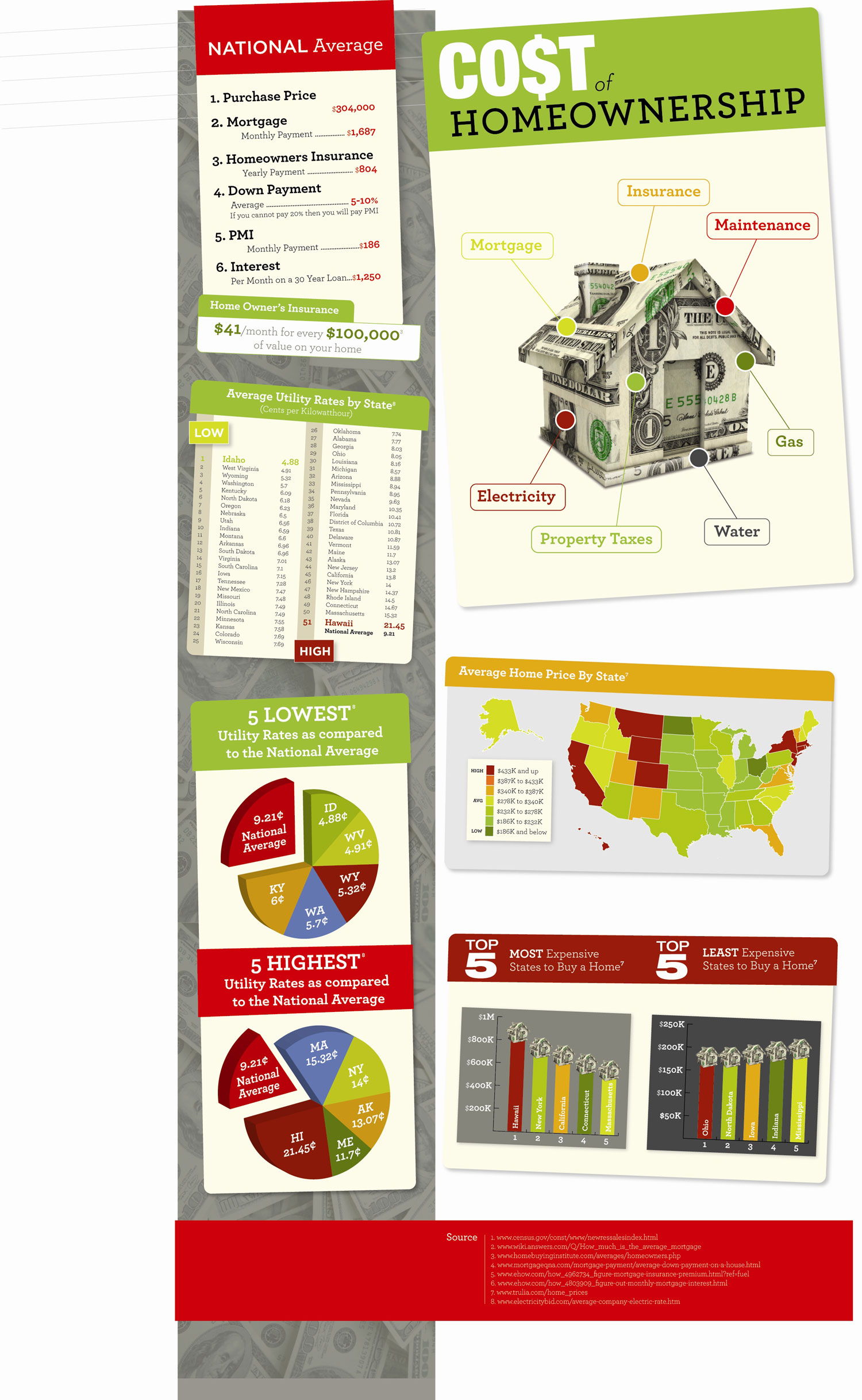 View Other
Infographics
This infographic, by BuildDirect.com, covers the overall cost of home ownership including all of the little details like homeowners insurance, utility rates, and more. The infographic starts with a simple list of national averages for mortgage ($1,687), homeowners insurance ($804), and purchase price ($304,000). It then goes on to break costs down by state, starting with average utility rates by state. Based on this information, Idaho has the lowest utility rates at 4.88 cents per Kilowatthour and Hawaii costs a whopping 21.45 cdents per Kilowatthour! Next, the infographic puts utility rates into further perspective by showing the national average utility rates when compared to the highest and lowest priced states.
The right hand side of the infographic breaks down home costs by state, with some interesting findings. For instance, homes cost more in Montana and other mountain states than many coastal states. This information is broken down further by the final graphs, which show the top 5 most expensive states to buy a house followed by the 5 lease expensive.
Overall, the information is well presented and the design is unique when compared with many other infographics. The only big aesthetic issue with this infographic is that it looks pieced together. This would be fixed by making the background of the infographic itself a different color than white, as the bits of white spaces make the columns very separate when they shouldn't be.
0