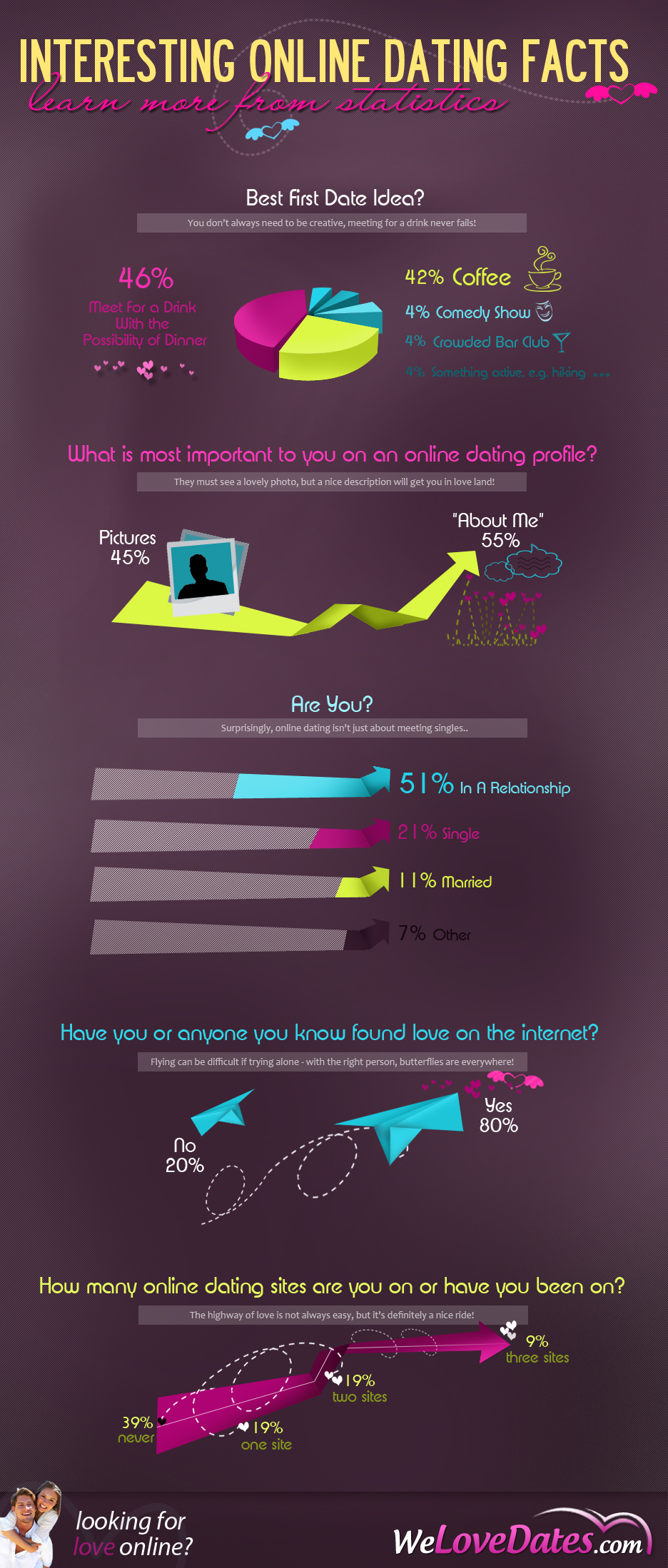 Infographic by
WeLoveDates Online Dating
Add this Infographic to Your Website:
Simply copy the code below and paste it into the HTML of your blog, website, or Static FBML box on Facebook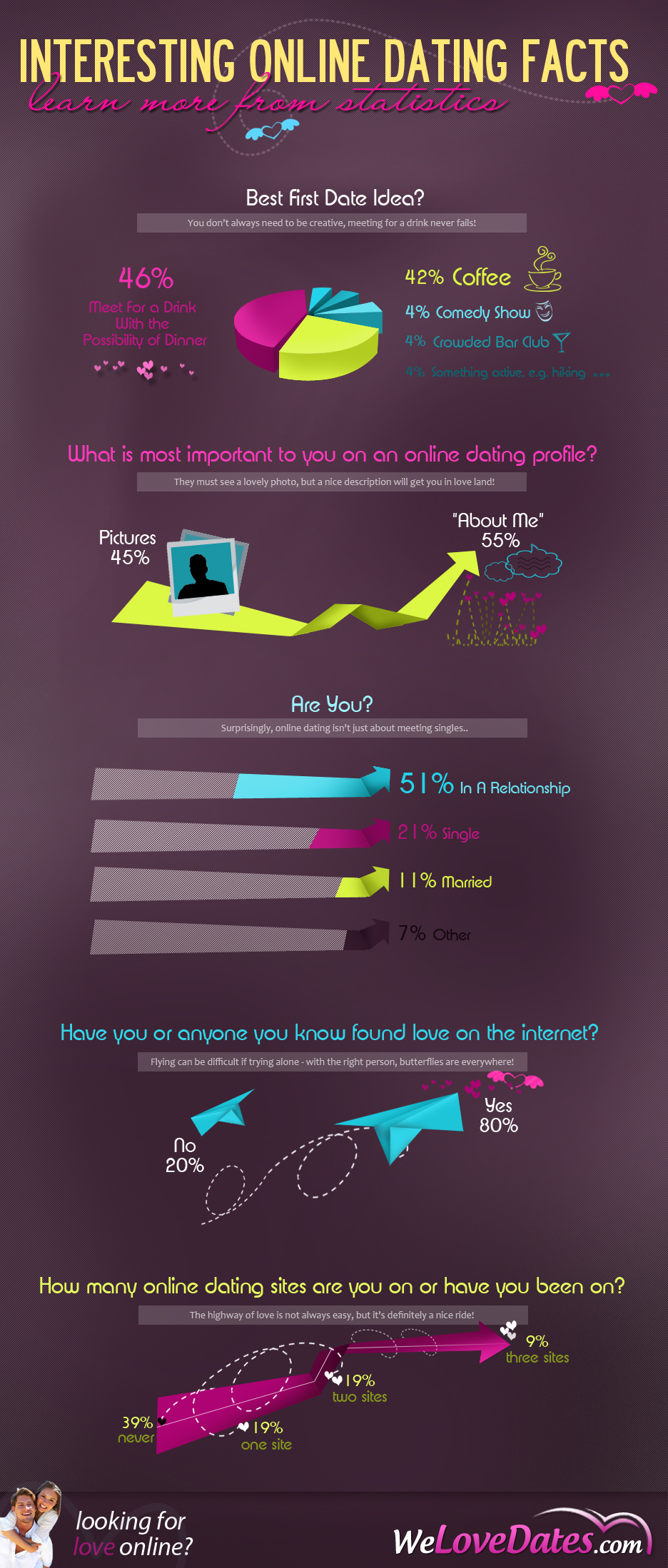 Infographic by
WeLoveDates Online Dating
View Other
Infographics
This infographic, created by WeLoveDates.com, shows a series of interesting facts related to online dating. The facts stem from a survey done by WeLoveDates, which asked a variety of questions related online dating sites. Upon submission of this infographic, WeLoveDates stated the following:
Interesting Online Dating Facts is an infographic project which was based upon an online survey. This researched common trends for people using online dating websites.

This highlights statistics including best first date ideas, the most important aspects of an online dating profile, current relationship status, the number of dating website's used by members and whether they have found love online.

The reason for running the survey was as market research to highlight the current reasons and trends for online dating members. The outcomes of these were very interesting and we felt these were best represented to our blog readers as an infographic.
All in all, they are right, turning this data into an infographic is much more fun than just listing out the results in a blog post. Also, it's a good infographic for the site, since it is very topical and probably provides a lot of good use to its members. That said, it would be great to see a few other pieces of data on the infographic, like how many people use online dating sites and how often they check into their profile.
0